George Schardt I test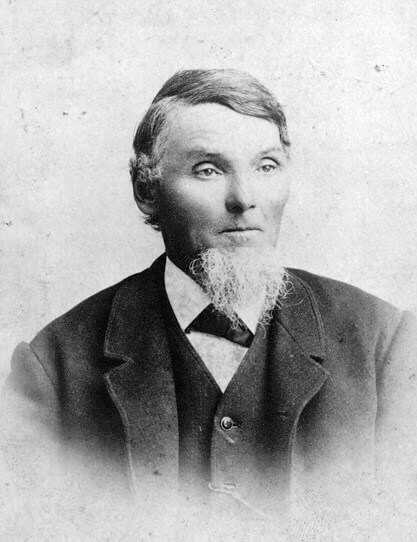 Born on March 18, 1826 (death certificate)  at Nassau (1860 census, 1880 census, and naturalization), Prussia (1870 census), Germany (1905 Wisconsin census, 1910 census, and death certificate). Born 1829 (naturalization)
Father and mother born in Nass (1880 census), Germany (1910 census, 1916 death certificate). Father's name was John George Schardt, mother's name unknown (1916 death certificate)
Entered U.S. at New York December 1855 (naturalization). Immigrated 1851/1857 (1910 census). 
During the 1850s, nearly one million Germans migrated to the United States. Many settled in the Midwest in and near cities like Cincinnati, St Louis, Chicago, and Milwaukee. Wisconsin even opened an office in New York City to encourage new arrivals from Germany to settle in its state.
George Schardt, his wife Margaretha Jeuck and his brother Peter settled in Ozaukee County, an agricultural area north and west of the city of Port Washington, which was about 27 miles north of Milwaukee along the coast of Lake Michigan.
Up until about 20 years earlier, Ozaukee County was inhabited by the Menominee and Sauk Native American tribes. Then whites began to buy land and build small communities there. The first house in Saukville was built in 1846, the first church in 1858.  In 1870 a railroad was built through the village of Saukville connecting the residents to Milwaukee.
1860 census: living in Fredonia, Ozaukee, Wisconsin with Margaretha Schardt (age 25) and Peter Schardt, presumably his brother (age 29)
1861: son Peter George Schardt born March 11
1867: daughter Mary Theresa Schardt born March 6
1870 census: living in Saukville, Ozaukee, Wisconsin, with Margaret Schardt (age 33), Peter Schardt (age 9), and Mary Schardt (age 1)
1880 census: a farmer living in Saukville, Ozaukee, Wisconsin, with Margerethe Schardt (age 42), Peter Schardt (age 19), and Maria Schardt (age 12)
1885: Margaretha dies at age 48.
1890 census: lost
Naturalized citizen October 19, 1896 in Milwaukee.
1900 census: George Schardt not listed
1905 Wisconsin census: widowed, age 79, in Milwaukee with "Fred" J Schardt (this is presumably his son Peter age 44), Catherine Schardt (age 38), Cecilia Schardt (age 17), Adela Schardt (age 13), Nora Schardt (age 11), Alfred Schardt (age 8), Joseph Schardt (age 6), and Bernhard Schardt (age 8/12).
1910 census: widowed, living in Milwaukee Ward 10,  age 84, with Peter G Schardt (age 49), Cathrine Schardt (age 44), Cecelia Schardt (age 22), Adelia Schardt (age 16), Elenora Schardt (age 16), Alfred J Schardt (age 13), Joseph P Schardt (age 11), Bernard P Schardt (age 5).
Death certificate: died February 13, 1916, of "valvular disease of heart" age 89 at North Side Hospital in Milwaukee. Occupation farmer. Peter G Schardt of 134 Harmon Street verified the information.
Buried at Saukville, Wisconsin, February 16, 1916.